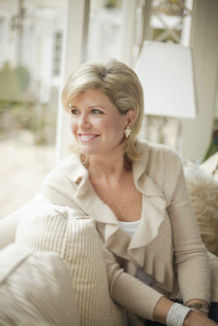 Cathy Chapman founded her firm in 1985 in Houston, Texas. Since then it's grown to a group of ten, designing local Houston residences to far-off vacation homes.
The firm's style emphasizes comfort and "livability", reflecting a client's individual personality. Cathy's design philosophy incorporates the effective use of light, space and color to create a simple, elegant and inviting home. A mixture of new and old elements is a common thread throughout.
Our firm is known for its attention to detail, as well as sensitivity to schedule and budget. Commitment to excellence has led to a pattern of consistent growth, garnering praise from clients in Manhattan residences to rustic Wyoming ranches.